Classic Ferrari Tyres
On the following pages, Longstone Classic Tyres give classic tyre fitment recommendations for Ferrari cars.
If your car is not listed, don't panic! Please give us a call on:
01302 711 123
or
Email: sales@longstonetyres.co.uk
---
Vintage Ferrari Tyres
Some of the very first Vintage Ferrari road cars fitted Pirelli Stella Bianca crossply tyres which we are pleased to announce that Pirelli are again making a small range.
Ferrari, in their early road car days, adopted radial tyre technology and tended to fit PIRELLI CINTURATO ™ tyres. The first cars fitted with radial tyres fitted the Millimetric Borranni wheels with either 165SR400 Michelin X, 165HR400 Pirelli Cinturato and some fitted 175HR400 Pirelli Cinturato CA67. Ferrari soon moved onto fitting 185VR16 PIRELLI CINTURATO™ then 185VR15 PIRELLI CINTURATO ™ CA67 then in 1964 PIRELLI developed the 205VR15 CN72 CINTURATO ™ HS and the majority of vintage Ferrari of the later 60's changed to this tyre.
---
Veteran Ferrari tyres
The classic Ferrari tyre Michelin XWX is what is mostly associated with classic Ferrari's of the 70's and early 80's. Tyres such as the 205/70VR14 XZX for the Dino and 215/70VR15 XWX for the 365 cars are still made by Michelin today.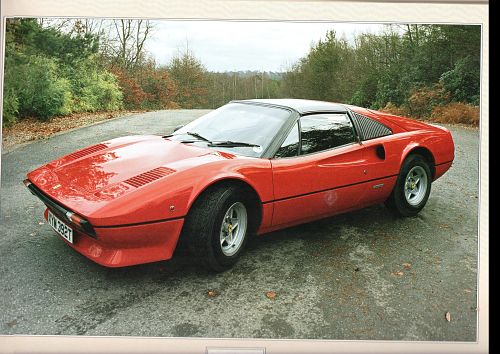 Youngtimer Ferrari tyres
In the mid 70's Michelin developed the ground breaking TRX tyres that gave extraordinary comfort for a tyre with such a low side wall. Michelin TRX tyres are the tyre fitted to youngtimer Ferrari's of the 80's. Youngtimer Ferrari's such as the 308GTB fitted 220/55VR390 TRX the youngtimer Ferrari Mondial fitted 240/55x390 TRX. The other options as the best youngtimer tyres of the period would the fabulous Pirelli Cinturato P7. This range of tyres offers 205/55R16 P7 and 225/50R16 P7 which are perfect for the Ferrari 328 and an ideal 16" an alternative for the Mondial and Ferrari 308.