---
Aston Martin DBS on CN72 Tyres
---
Pirelli Cinturato™ CN72 Tyres
---
The 205 VR 15 PIRELLI CINTURATO ™ CN72 HS tyres captivated the motoring world in the 1960s. Cars including the Maserati Mistral had their Borrani wheels modified from 16" to 15" in order to make use of this fantastic new tyre technology. Many other Italian Exotic vehicles, such as the ISO Grifo & Rivolta, Lamborghini 350 GT, 400 GT 2+2, Islero, Muira & Espada, Ghibli, Maserati Mexico, Sebring, & Quattroporte, Ferrari 500 SuperFast, 365 Spider, & 330 GT 2+2; from 1964 onwards installed the 205 VR 15 PIRELLI CINTURATO ™ CN (The HS stands for High-Speed)!
Aston Martin DB6 with 205 15 Pirelli Cinturato CN72
---

---
Pirelli Cinturato Advert
---
When PIRELLI produced the 205VR15 CN72 CINTURATO ™ in 1964 it was the biggest tyre that was capable of maintaining the high speeds that the supercars of the day were capable of reaching. For this reason it was the original equipment tyre on cars like the Lamborghini Miura, Ferrari 330 GT, Maserati Ghibli and Iso Grifo.
---
Pirelli Cinturato 205VR15 CN72
Because of the Pirelli Cinturato CN72's remarkable speed capabilities it was also fitted to crazy fast cars in the day such as this MK1 Jamerson, Merlin engine special.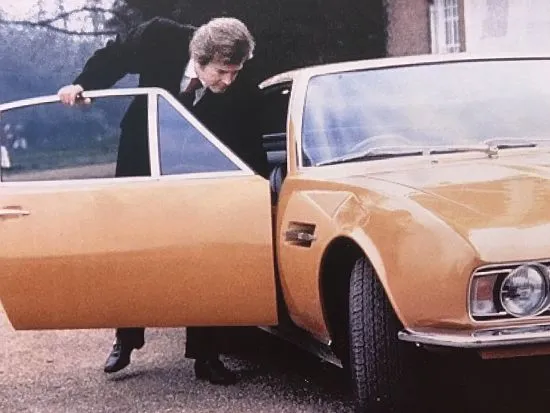 Roger Moore on CN72 Tyres