Shop By
Shopping Options
Price

Free Shipping 2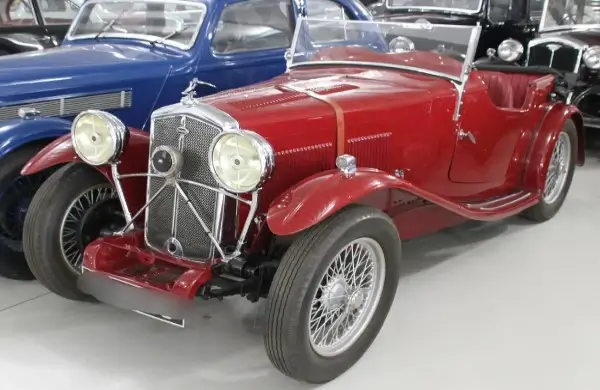 1932 Wolseley Hornet EW Special
1963 Wolseley Hornet MK II
---
Wolseley Hornet Tyres
---
Wolseley Hornet 6 (1930-1936)
The 1930s Wolseley Hornet fitted a range of different sizes throughout its initial 5-year production:
Wolseley Hornet Mini (1961–69)
For Wolseley Hornet (1960s Mini) tyres a set of 145 SR 10 Dunlop SP Sport Aquajet is recommended by Longstone Tyres. The Dunlop Aquajet is a very familiar tread pattern and is built to a very good standard ideal for the Wolseley Hornet.
The 10" innertube is the best tube to fit these tyres.
Our period Innertube Guides suggest that from 1965 most Hornet's were released on tubeless wheels. The small size of these wheels makes categorising them as either tube-type or tubeless complicated. See our Innertube Page for more information on wheel types.
Wolseley Hornet Recommended Tyres

---

---

Other Options for Wolseley Hornet Tyres

---
---
History of the Wolseley Hornet
Built between 1961-1969, the Wolseley Hornet (and Riley Elf) was a more luxurious version of the Mini that could be distinguished by its finned rear wings and elongated boot. There were three different versions of the Wolseley Hornet, with the Mark I using an 848 cc engine, the Mark II using a Mini Cooper's 998 cc engine and the mark II using the same engine but using disc brakes instead of drum brakes as well as lots of stylistic facelifts.
---
Innertube Guides
---
1965-1978 Dunlop Wolseley Fitment Guide
1972 Michelin Wolseley Fitment Guide