Shop By
Shopping Options
Price

Free Shipping 2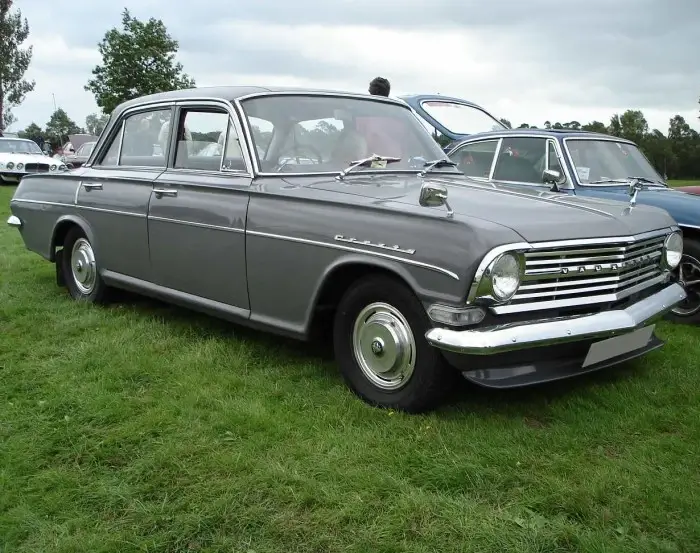 1966 Vauxhall Cresta PB
---
Vauxhall Cresta Tyres
---
The early Cresta E fitted 590 - 15 Tyres crossply tyres. If you desire a period crossply tyre then the 590 H 15 Avon Turbospeed is the best option.
For this tyre we suggest the Michelin 15E innertube.
Period fitment guides state that the Cresta fitted tube-type wheels throughout its production, innertubes are required for these wheels, even if you fit a tubeless radial tyre.
Radial tyres offer better handling and are better suited to modern roads, so we would suggest a radial tyre with a period tread pattern, such as the 180 HR 15 Michelin XAS instead of fitting a crossply.
In early 1958, with the release of the Cresta PA, Vauxhall switched to 5.90-14 tyres, the modern expression of this tyre size is 165-14 Tyres.
Longstone's recommendation in this size is the 165 HR 14 PIRELLI CINTURATO CA67.
The 165 HR 14 Michelin XAS is another great option in this size.
For these tyres the Michelin 14D is the ideal innertube.
Vauxhall Cresta Recommended Tyres

---

---

Other Options for Vauxhall Cresta Tyres

---
---
History of the Vauxhall Cresta
Built between 1954 and 1972, the Vauxhall Cresta was a more upscale variant of the Vauxhall Velox that also served as the name for the bigger successor for the Vauxhall Wyvern in 1957. Despite Queen Elizabeth II having and driving one as her personal vehicle, it was not considered an "elite" automobile. Vauxhall Cresta models included the E (1954-1957), PA (1957-1962), PB (1962-1965), and PC (1965-1972), as well as the Vauxhall Viscount (1966-1972), which was an upscale Cresta PC.