Shop By
Shopping Options
Price

Free Shipping 2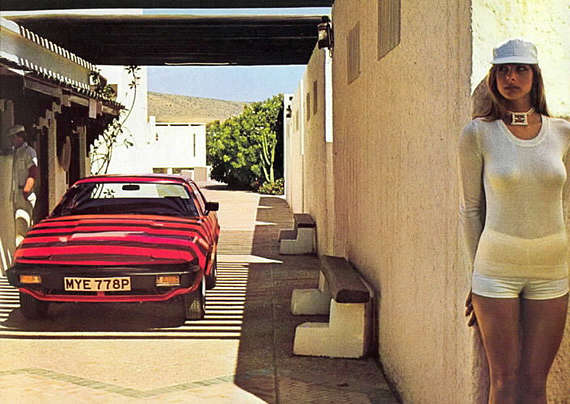 ---
Triumph TR7 Tyres
---
Triumph TR7 Recommended Tyres

---

---

Other Options for Triumph TR7 Tyres

---
---
History of the Triumph TR7
Built between 1975-1981, the Triumph TR7 was a sports car that was highly popular in the US leading to the development of the larger-engined TR8. It enjoyed success in motorsports too, using at first the 16-valve Dolomite Sprint engine that was planned for the TR7 Sprint before later switching to the Rover V8 Engine. The TR7 suffered in the UK however due to poor build quality coming from the strikes and disruptions at the Speke, Liverpool factory before it was moved to Canley, Coventry in 1978 and later the Rover Solihull plant.
---
Independent Tyre Test - The Results
In the world of modern tyres it is commonplace to come across a tyre test. Sadly in the world of classic tyres, the investment never seems to be there to do a proper modern tyre test. However, a German magazine in July 2016 conducted this modern tyre test using classic tyres. This classic tyre test has been translated from German to English. What is remarkable in this tyre test is quite how well the PIRELLI CINTURATO ™ CN36 classic tyre performed in the table at the end. The scores in this table are not scored in relation to the other tyres in the test, so when a score of 1 is recorded, then that is a perfect score for a classic tyre or a modern tyre. It is wonderful to see that these classic PIRELLI CINTURATO ™ CN36 tyres can give such exemplary results.