Shop By
Shopping Options
Price

Free Shipping 2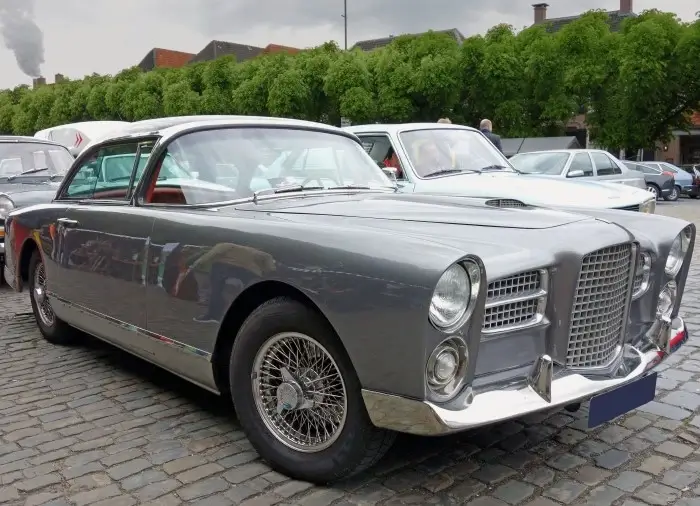 Facel Vega HK 500
---
Facel Vega HK500 tyres
---
Facel Vega HK500 Recommended Tyres

---

---

Other Options for Facel Vega HK500 Tyres

---
---
History of the Facel Vega HK500
An update to the Facel Vega FVS to a large 360bhp 6.3 litre engine created the Facel Vega HK500, which would be built from 1958-1961. This amount of power however was worryingly coupled with drum brakes as standard.
---
Borrani Wire Wheels
Borrani wheels are available for your Facel Vega HK500. As agents for the iconic Ruote Borrani Milano company we are able to supply all wheels from their extensive range.
If your Borrani wheels require rebuilding then please contact us at [email protected]
Wire wheels made by Ruote Borrani Milano are, without doubt, the best wire wheels available. Borrani wheels utilise aluminium rims, steel spokes and steel wheel centres.
Click the link for Facel Vega HK500 Borrani wheels.
Wheels made by Borrani are available in the following styles:
Painted silver finish, as per the racing wheels of the period
Polished and chrome finish, highly polished rim, chrome spokes & wheel centre
Painted finish with polished outer edge