Shop By
Shopping Options
Price

Free Shipping 2
Austin 1800 4 Door Sedan
---
Austin 1800 & 2200 Tyres
---
Austin 1800 & 2200 Recommended Tyres

---

---

Other Options for Austin 1800 & 2200 Tyres

---
---
History of the Austin 1800 & 2200
The exteriors of the 1800 and 2200 were designed by Alec Issigonis and Pininfarina. Hydromantic suspension and an example of inertia-controlled brake proportioning in the form of a valve that transferred braking force between front and rear axles as a function of sensed deceleration rather than fluid pressure were seen as unconventional and ahead of their time. The bodyshell was extremely stiff, with a torsional rigidity of 18032 Nm/degree, which was a higher structural rigidity than many modern vehicles up until the turn of the century.
A modified version of the 1800 began appearing in domestic market showrooms in June 1967, with repositioned heater controls, a strip of 'walnut veneer' on the fascia, and different bucket seats replacing the former split-bench seat at the front. Several other criticisms appear to have been discreetly addressed at the same time, including the unveiling of more highly geared steering that now required only 3.75 turns between locks rather than 4.2, despite the fact that the actual modification had applied to cars produced since September 1966.
This was also the point at which the car received a differently calibrated dipstick, sparking rumours that engine problems on some early models were caused by the wrong calibration of the dipstick, causing the cars to run with the wrong level of engine oil, though the manufacturers insisted that the "recalibration" of the dipstick was one of several (unspecified) modifications, and urged owners not to use the newer dipsticks with the older engines.
The 1800 and 2200 did not do well in terms of sales. While they were technically intriguing and provided a spacious interior and a nice ride, they struggled to find a market niche. The packaging expertise that looked miraculous in the Austin Mini and Austin 1100 was far less important in a larger automobile, thus the car appeared to be "between sizes," oversized, and not a direct competitor for the market niche it was aiming for ." Issigonis' failure to recognise public demand in something more elegant and less quirky lost the car a lot of money in sales, and it never sold in the quantities predicted.
Due to its initial unfashionable appearance, and more subsequently, its appeal in the demolition derby and banger racing scenes, owing to the bodyshell's aforementioned extraordinary strength and stiffness, relatively few have survived outside the hands of enthusiasts.
All three models were superseded in early 1975 by the wedge-shaped ADO71, or 18-22 series, which bore the Austin and Morris (1800 and 2200) designations, but the Wolseley variation had no official model name other than being marketed as "the Wolseley saloon." All ADO71 cars were marketed under the Princess moniker beginning in late 1975, and the Wolseley label was dropped.
---
Innertube Guides
---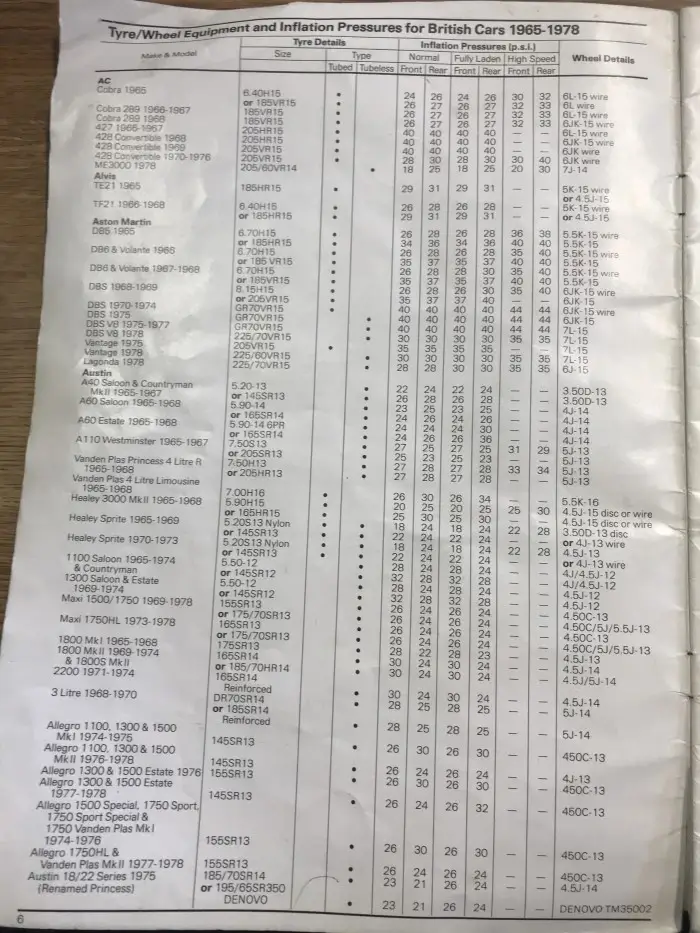 Dunlop 1965-1978 Austin Fitment Guide