The Michelin XWX tyre that we know so well from cars like the Ferrari Dino and Citroen SM were at one point called Michelin XVR tyres.
---
XVR Michelin Tyres
---
Michelin no longer make a tyre called an XVR, however they do continue to make the XWX which is the same tread pattern as the XVR.
In 1968 Michelin started making 70% profile low profile tyres. The took the tread pattern that was to go on to become the XVR, that was just at the time called the X, though it did qualify for the VR speed rating. The first 70 profile VR rated Michelin tyres were simply called X. in 1968 they were making 185/70 VR 15 X Tube Type for the Porsche 911 and 215/70 VR 15 X Tube Type for the Ferrari Daytona. Then in 1969 while making the 195/70 VR 15 XVR Tubeless tyre for the early Citroen SM, Michelin briefly introduced the name XVR. Just a few years later in 1972 Michelin changed the name from XVR to XWX, which is the tyre we know today.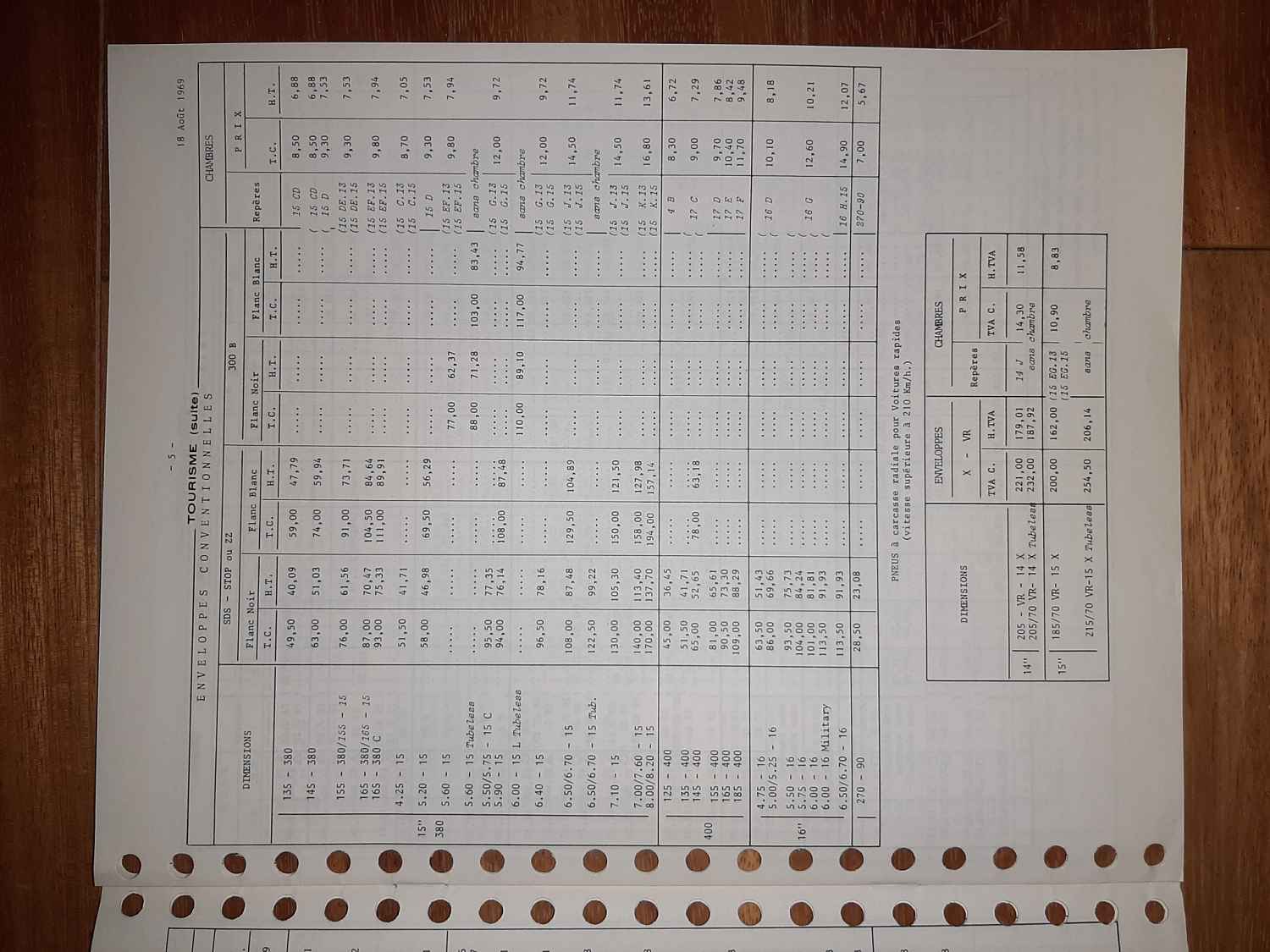 ---
XVR
---
The name XVR is simply an amalgamation of 2 terms. Michelin called their radial tyres the Michelin X. the XVR was the VR rated branch of the Michelin X range, hence XVR.
Q: When did Michelin make the 215/70VR15 XVR?
A: Michelin were initially making VR rated radial X tyres in 1968. However they didn't become called the Michelin XVR until August 1969. At the 1968 Paris Motor show Ferrari had a Daytona on their stand fitted with 215/70 VR 15 Michelin X. this same tyre was later called the 215/70VR15 Michelin XVR in 1969, until in 1972 when Michelin changed the name to XWX.
Q: Did Porsche 911 fit Michelin XVR tyres?
A: The Porsche 911 offered a variety of tyres, among which was the 185/70 VR 15 Michelin XVR until 1972 when it became called the XWX.