---
Mercedes-Benz 190SL Tyres
---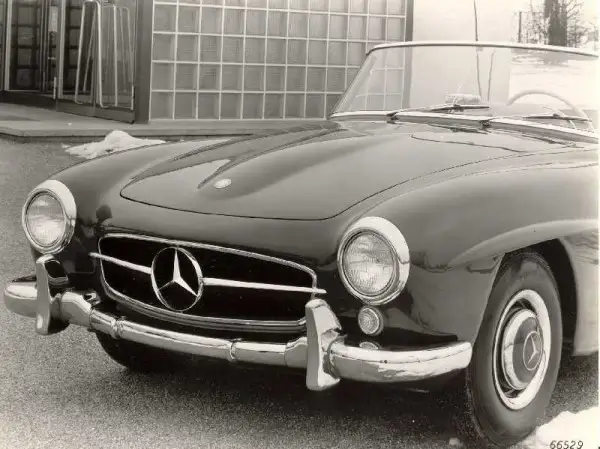 Mercedes 190 SL on 6.40/7.00 SR 13 Michelin ZX Tyres
The original tyres on the Mercedes SL were 640 - 13 Dunlop B5 crossply tyres, which are no longer in production.
Our recommended Mercedes 190 SL tyre is the 6.40/7.00 SR 13 Michelin ZX, a radial tyre designed specifically for classic cars like the 190 SL.
If you desired a whitewall tyre that also offered the best performance, the 6.40 x 13 Michelin ZX Whitewall is the only option.
The correct Mercedes 190SL innertube for these tyres is the Michelin 13F.
Mercedes-Benz 190 tyre pressure: in 1967, Pirelli offered a pressure of 28 PSI front and 30 PSI rear.
Mercedes-Benz 190SL Recommended Tyres

---

---

Other Options for Mercedes-Benz 190SL Tyres

---
Mercedes-Benz 190SL W121 Tyres