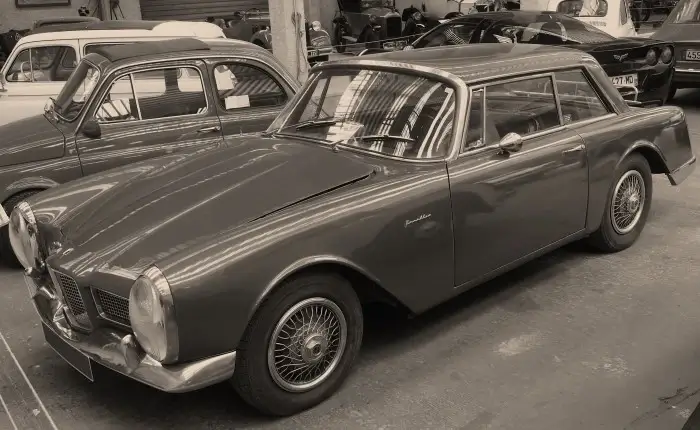 Facel Vega Facellia
---
Facel Vega Facellia Tyres
---
The Facel Vega Facellia fitted 5.90-14 cross ply tyres, however we only stock radial tyres in this size.
Nobody currently makes a 5.90-14 for the Facellia. We suggest 175 R14 radial tyres.
We would recommend fitting the 175 HR 14 Michelin XAS for the Facellia.
The correct tube for tyres of this size is the Michelin 14E innertube.
Facel Vega Facellia tyre pressure 30psi front & rear.
Facel Vega Facellia Recommended Tyres

---

---

Other Options for Facel Vega Facellia Tyres

---
---
History of the Facel Vega Facellia
A more affordable version of the Facel Vega HK500, the Facellia was built from 1960-1964 to help expand the company. With a 1.6 litre V8 engine it only put out 115bhp, but this average performance is made up for by the beautiful styling.
---
Borrani Wire Wheels
Borrani wheels are available for your Facel Vega Facellia. As agents for the iconic Ruote Borrani Milano company we are able to supply all wheels from their extensive range.
If your Borrani wheels require rebuilding then please contact us at [email protected]
Wire wheels made by Ruote Borrani Milano are, without doubt, the best wire wheels available. Borrani wheels utilise aluminium rims, steel spokes and steel wheel centres.
Click the link for Facel Vega Facellia Borrani wheels.
Wheels made by Borrani are available in the following styles:
Painted silver finish, as per the racing wheels of the period
Polished and chrome finish, highly polished rim, chrome spokes & wheel centre
Painted finish with polished outer edge