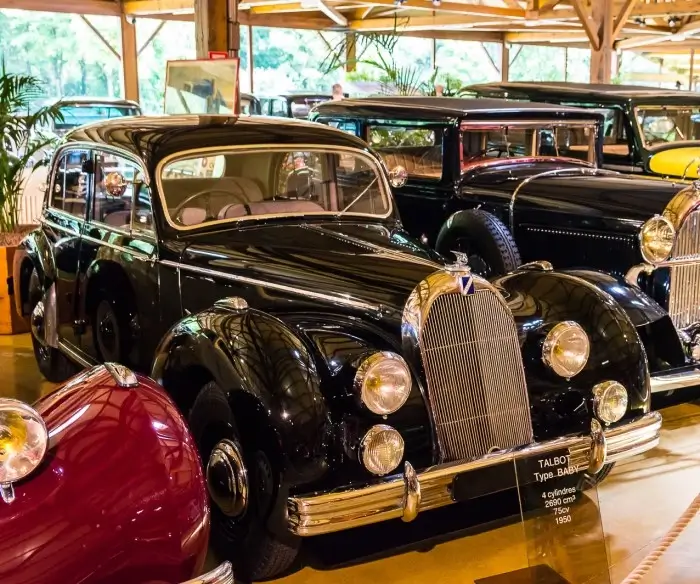 1950 Talbot Baby
---
Talbot Baby Tyres
---
Depending on the year your Talbot baby was produced (1936-1940 or 1951-1953) your car will either be best suited to a 4.75/5.25 x 18 Michelin D.R, or a 5.50 x 18 Michelin D.R.
4.75/5.25 x 18 tyres are best fitted with Michelin 17/18E inner tubes.
The recommended inner tubing for a 5.50 x 18 tyre is the Michelin 17/18H inner tube.
If you have a Talbot Baby and require tyres, give us a call on +44 (0) 1302 711 123 and one of our classic car boffins can help you find ideal equipment to suit your motoring needs.
Talbot Baby Recommended Tyres

---

---

Other Options for Talbot Baby Tyres

---
---
History of the Talbot Baby
The Talbot Baby is a six-cylinder executive sports automobile introduced in 1936 by the French Talbot manufacturer. A coach' (two-door four-seater sedan/saloon), a two-door four-seater 'cabriolet' and a two-door two-seater 'cabriolet' were the three standard body variants offered. The Baby was one of the first new models to debut after Tony Lago bought the French portion of the Anglo-French Sunbeam-Talbot-Darracq conglomerate in 1935. With the outbreak of war, manufacturing slowed and was totally halted by mid-1942, when the manufacturer's Suresnes factory was repurposed for war production.
The "Talbot Baby" moniker was reintroduced in June 1951 for a four-cylinder version of the company's freshly rebodied T26 model, but due to the company's continuous financial failure, very few post-war Baby models were ever made, with only four chassis manufactured in 1953, which was to be the vehicle's final year of production.