---
Classic Matra Tyres
---
On the following pages, Longstone Classic Tyres give classic tyre fitment recommendations for Matra cars.
---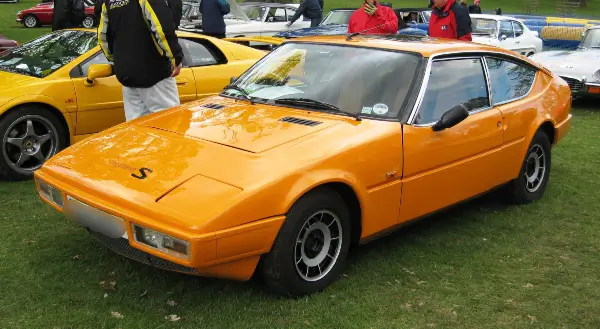 Matra Bagheera
---
If your car is not listed, don't panic! Please give us a call on:
01302 711 123
or
Email: [email protected]
---
Matra History
Matra (Mécanique Aviation Traction) was a French industrial business conglomerate. Throughout its years of existence, it was involved in a wide range of commercial operations, most of which were centred on autos, bicycles, aeronautics, and armament. Matra was founded in 1945 and immediately began construction of an ambitious twin-engine aircraft designed to be the world's fastest propeller-driven plane. In 1951, an aeroplane powered by a Matra engine breached the speed of sound in horizontal flight for the first time in Europe. Matra started participating in the early European space programme in 1961 when it was designated as the first contract manufacturer for satellites.
Matra MS650 Racer
Jean-Luc Lagardère, a French businessman, was named CEO of Matra in 1963 and remained a significant influence at the company for the next three decades. Matra was once primarily focused on its automotive sector, Matra Automobiles. Within a decade, however, Matra had sold its road vehicle sector to American-owned automobile maker Chrysler Europe, shifting its attention to other expanding commercial interests. Matra has been active in the automobile industry since its takeover of Automobiles René Bonnet in 1963. The Renault-powered Matra Djet was the first road automobile offered under the Matra brand. Matra Automobiles produced 60,000 automobiles per year at its Romorantin-Lanthenay facility at its height.
Recognizing the significance of the racing industry in terms of sales promotion, Lagardere determined that the firm should be involved, resulting in the formation of Equipe Matra Sports, which entered the French Formula 3 race in 1965. Matra had tremendous success in Formula 3 and Formula 2 competition with its MS5 monocoque-based racing vehicle throughout the mid-1960s, winning both the French and European championships. Matra participated in Formula One as a manufacturer from 1967 to 1972 and as an engine supplier from 1975 to 1982, winning both the drivers' and constructors' crowns in 1969. From 1966 through 1974, Matra also competed in sports car racing, winning the 24 Hours of Le Mans in 1972, 1973, and 1974, as well as the World Championship for Makes in 1973 and 1974. Sadly, at the conclusion of the 1974 season, Matra decided to withdraw from all motorsport.
Matra sold its automobile sector to American-owned Chrysler Europe in the early 1970s. Matra Automobiles was then sold to Peugeot by Chrysler Europe; in 1983, Lagardere agreed to acquire the division back. Soon after, Matra and Renault developed a strategic relationship, which resulted in the creation of the Espace minivan. The Matra-built Espace was introduced on the market in 1984, and it has been a commercial success for several decades. As a result of this success, this single vehicle type had a significant influence on Matra Automobiles' fortunes. Following the first iteration of the Espace, Matra Automobiles produced the next two versions as well. The loss of the Espace company had a rapid detrimental effect on the firm's profitability.
Production of the Renault Avantime, co-designed and constructed by Matra Automobiles, began in 2001; nevertheless, this vehicle only reached modest sales volumes and was largely considered as a failure. Matra was apparently eager to cease its connection with the car business by the early 2000s. Following the discontinuance of the Avantime, Matra Automobiles declared its plan to close its Romorantin vehicle production barely one month later, on February 27, 2003. The division's demolition was precipitated by the bankruptcy of Matra Automobiles.