---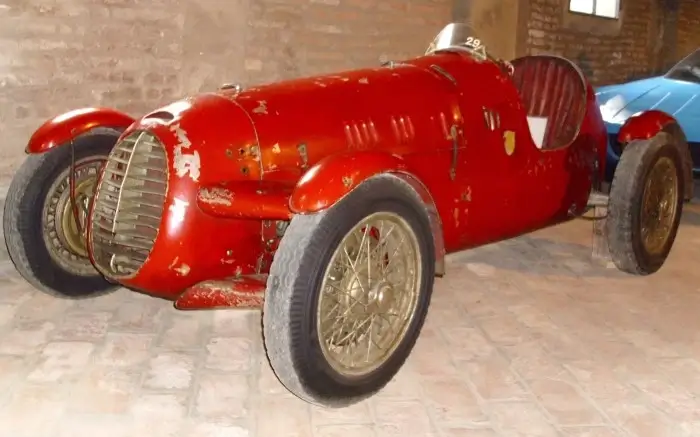 1946-1947 Cisitalia D 46
---
Cisitalia History
---
1951 Cisitalia 202 Spider
Cisitalia was an Italian sports vehicle and racing car manufacturer. "Cisitalia" is an abbreviation for "Compagnia Industriale Sportiva Italia," a corporate conglomerate created in Turin in 1946 and managed by rich industrialist and athlete Piero Dusio.
Piero Dusio's idea for Cisitalia was formed in Turin in 1945. Piero, who was an exceptional driver, decided to create a limited number of light single-seaters with the intention of expanding mass production later. Piero constructed a series of fast single-seaters with 1100 cc tubular chassis with the help of engineers Dante Giacosa and Giovanni Savonuzzi, who are now world-famous.
Cisitalia was the first vehicle manufacturer to create and organise one-make car races, with the first and only Cisitalia race taking place in Egypt on March 9, 1947, in El Gezirah. The award was a gold cup, which King Farouk personally delivered to the winner. Cisitalia's most well-known model was the 202, which may be regarded as the forerunner of all coupe cars up to the current day. Cisitalia produced less than 300 automobiles during its brief but epic existence, from 1946 to 1952. That may seem like a modest sum, but its impact and significance are immeasurable.
1946 Cisitalia 202CMM
1952 Cisitalia Ford 808 XF