Shop By
Shopping Options
Price

Free Shipping 2
Austin 3L
---
Austin 3 Litre Tyres
---
Longstone believes that the Austin 3-Litre with its large frame would benefit from being driven on a set of 185 HR 14 Michelin MXV-P tyres.
We can also offer a performance whitewall tyre, with the 185 R 14 Michelin MXV Whitewall; which allows for fashion without compromising on performance.
Our period Fitment & Innertube Guides show that the Austin 3-Litre was released on tubeless wheels. If you have tubeless wheels and tyres then an innertube is not essential.
For these tyres the Michelin 14F is the correct Austin 3 Litre innertube.
See below for a selection of alternative Austin 3 Litre tyres.
Austin 3 Litre Recommended Tyres

---

---

Other Options for Austin 3 Litre Tyres

---
---
History of the Austin 3-Litre
The Austin 3-Litre was developed as a successor for the Austin Westminster between 1967 and 1971. It had the centre portion of an Austin 1800/2200 with a long bonnet and boot/trunk connected, as well as a substantially sized interior powered by a 2.9 litre MGC engine.
The Austin 3-Litre did not sell well. The ordinary version was retired in 1969, whereas the de-luxe variant lasted until the model was totally cancelled in May 1971, after fewer than 10,000 were made. It was mistakenly thought to be an enlarged Morris "Landcrab" (hence the nickname "Land-lobster"), with which it shared its central section and doors – a perception that was exacerbated when the smaller Austin Maxi also fitted the same bodywork, despite the fact that the 3-Litre was a completely different car.
---
Innertube Guides
---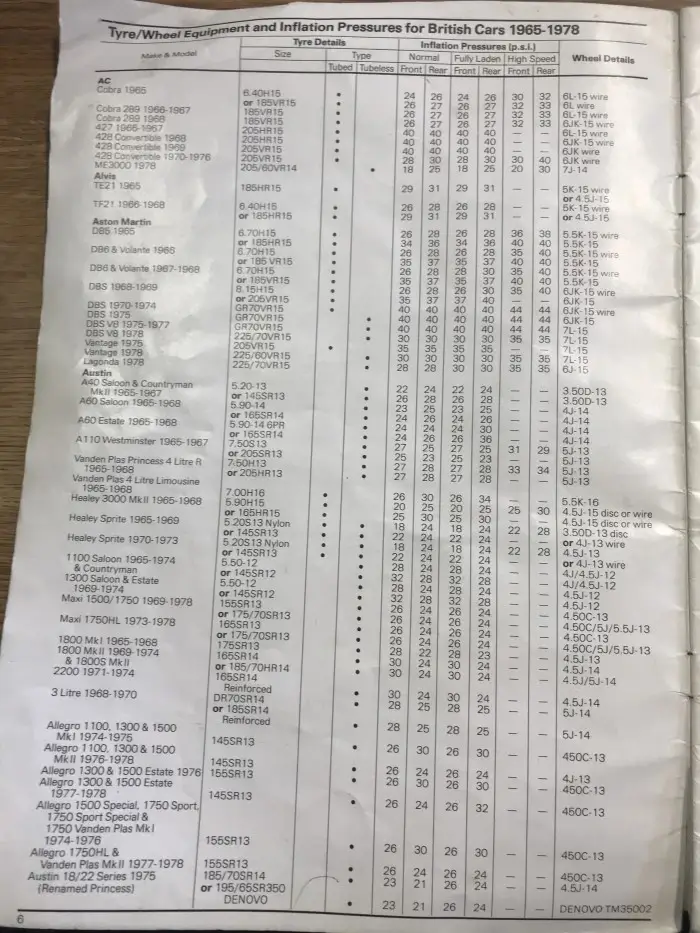 Dunlop 1965-1978 Austin Fitment Guide